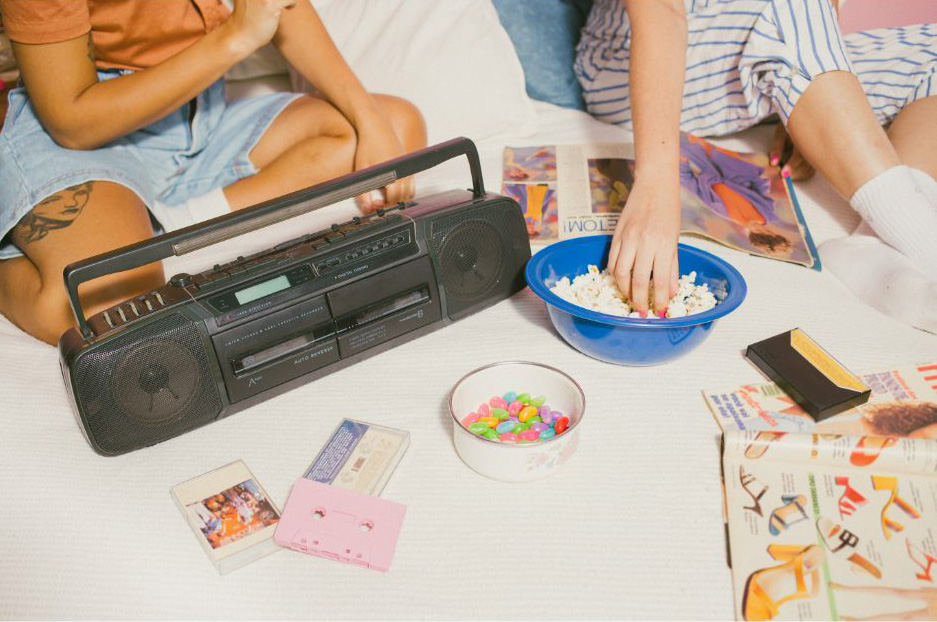 PR in the 90s: How times have changed
11th July 2022 by Kate Logan
I've been hooked on Channel 4's award-winning sitcom Derry Girls for the last three weeks, watching every episode from all three brilliant series and it's made me really nostalgic for the 90s.
What's this got to do with PR you say?
Well, it made me reminisce on simpler times; pre mobile phones and super-fast broadband. When cookies and Trackers were things we bought at the school tuck shop, and when we all lived blissfully unaware of the imminent onrushing of social media.
It was, of course, the decade the World Wide Web was launched to the public, setting in motion those early incarnations of the media landscape as we know it today.
BBC News online was launched in 1997: and today it is one of three news brands in the UK who reach over 50% of the population every month.
I tried to remember the advertising and PR campaigns that really stood out to me in the 90s.
I remember Wonderbra's 'Hello Boys' adverts launching in 1997 and the impact they had on my impressionable self.
The iconic ads briefly returned in 2019 with the updated slogan 'Hello Girls'. This clever tongue-in-cheek campaign was a collaboration between Figleaves, Wonderbra and charity Coppafeel! to encourage women to check their breasts for signs of cancer.
I also remember being in awe of the Spice Girls' Pepsi collaboration; the type of multi-million-pound endorsement deal that today might involve Kim Kardashian and an Instagram reel. I honestly thought I'd never seen anything as cool as that TV advert, and reports that the band earned £10 million from the deal just built on the girl power message. The ad's sub-par song 'Move Over' was even released as a promotional single, ensuring we could all own part of the campaign, as well as buying our Spice Girls' Pepsi bottles and cans of course. I've just re-watched the advert on YouTube and while it screams 1997, I still love how it made 15-year-old me feel.
Unfortunately one of Pepsi's more recent celebrity partnerships, with Kendall Jenner, made an impact for all the wrong reasons. You can read more here. We only wonder how that one got past the firm's PR team.
Taking a different tack, Pepsi's rival Coca Cola launched its festive 'Holidays are Coming' ads in 1995, which still gain traction today with its Christmas trucks touring the UK annually.
Last year Coke revealed the cities its trucks would visit via social media, creating a frenzy every time a new stop was divulged. And for those who missed out on a visit from the sparkly red lorries, there was of course the option of an online 'Virtual Truck Tour'.
While those 90s' Wonderbra adverts would appear very dated today, and Pepsi has since taken some missteps on the celebrity endorsement trail, Coca Cola's 'Holidays are Coming' campaign has been running, on and off, for an impressive 27 years. Proof that while the delivery method and media for a campaign can and will inevitably change, the message itself can be timeless.
Whether you're looking for a magic moment in time or a campaign to run and run, the basics of brand building are still to create a positive emotional response from your audiences through creative storytelling, effective messaging and great visuals. In the era of smart phones, cyber profiling and the Metaverse, when millions of brands compete for a nano-second of our short attention spans, they may just be more important than ever.